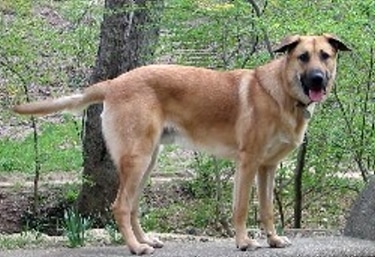 The Chinook is a sled dog developed in Wonalancet, New Hampshire during the early 20th century and is the official state dog.
The Chinook was created by Arthur Treadwell Walden, an experienced dog driver with years of experience in the Yukon who founded the New England Sled Dog Club in 1924. The breed derives it name and bloodline from a male born in 1917 named "Chinook" who was the result from crossbreeding a female Greenland Dog from Robert Peary's 1909 North Pole expedition with a large, tawny male Mastiff/St. Bernard mix.
Chinook was then bred to Belgian Shepherds, German Shepherds and Canadian Eskimos. His progeny were bred back to him to set the desired type.
Arthur Walden was the lead dog driver and trainer on Richard E. Byrd's 1929 Antarctic expedition. Unfortunately, 12-year-old Chinook was lost on the expedition.
Walden died in 1947 while saving his wife's life from a fire that destroyed their Wonalancet farmhouse.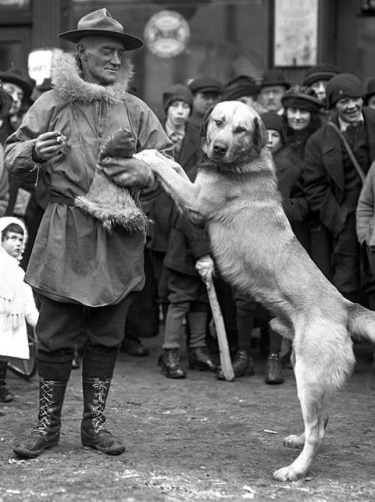 Weight: Male: 55–90 lbs (25–41 kg) Female: 55–90 lbs (25–41 kg)
Height: Male: 23–27 inches (58–69 cm) Female: 21–25 inches (53–64 cm)
Coat: Plush double coat.
Color: White, Fawn, Tawny, Black & Tan, Grey & Tan, Buff.
Life span: 13–15 years
Temperament: Affectionate, Dignified, Playful, Devoted to children.
Health: Susceptible to epilepsy, hip dysplasia, atopy and cryptorchidism (males only).

Special Interest:
• Only about 100 puppies are born worldwide ever year.
• In 1981, only eleven Chinooks existed before the breed was rebuilt.
• The breed was recognized by the AKC in 2013.
Classifications:
AKC: Working
UKC: Northern Breed
Kennel.com Recommends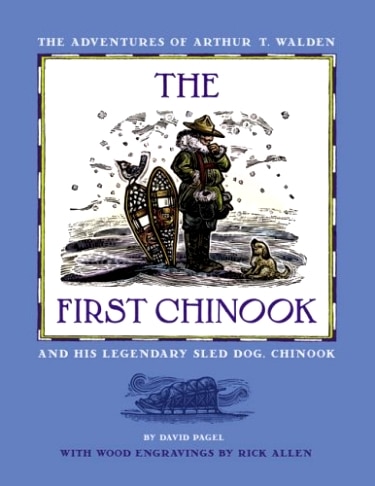 THE FIRST CHINOOK