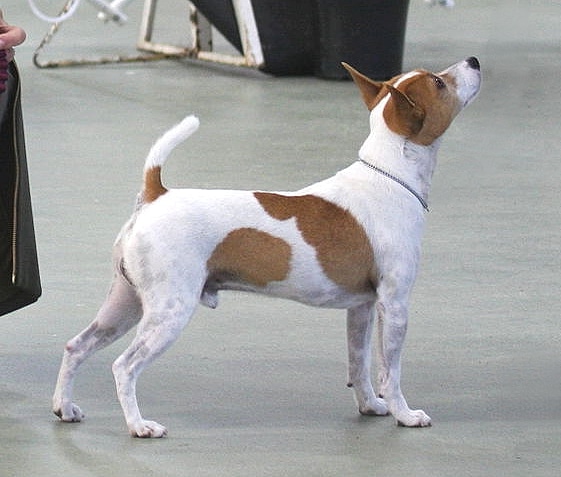 In the early 19th century, the Tenterfield Terrier arrived with Australia's first European settlers who had sailed from Portsmouth, England. It was a long voyage and these tiny dogs could reach into nooks and crannies to kill the vermin that would've devastated the ship's food supply.
By the late 19th century, a dog known as the Miniature Fox Terrier was well established on Australian farms and ranches. By the 1920s, the dog had become popular with Australia's urban households.
In 1986, the Miniature Fox Terrier Club of Australia (MFCA) was formed. In 1991, breeders in South Australia tried to form their own club, but challenges to the name Miniature Fox Terrier threatened to deny them recognition by the Australian National Kennel Council (ANKC).  Instead, they joined with breeders in Western Australia and created the Tenterfield Terrier Club of Australia (TTCA).
Tenterfield may be derived from the fact that George Woolnough, the town saddler of Tenterfield, New South Wales for an amazing 52 years (1908-1960), was quite fond of the Miniature Fox Terrier and bred them. The name Tenterfield Terrier was suggested by Australian television gardening personality Don Burke.
Height: 10–12 inches (25.4–30.5 cm)
Weight: 7–10 lbs (3.2–4.5 kg)
Coat Type: Short and smooth.
Color: Black & White, Tricolor.
Litter size: 5 pups
Life span: 12-14 years (can live up to 20)
Temperament: Bold, Fearless, Alert, Eager, Loyal, Confident.
Health Problems: Some may be susceptible to include patellar luxation, hypothyroidism and dental problems.
Special Interest:
• Also known as the Mini Foxie Terrier, Tenterfield Dog and Tenter Terrier.
Classifications:
ANKC: Group 2 Terriers
NZKC: Terrier