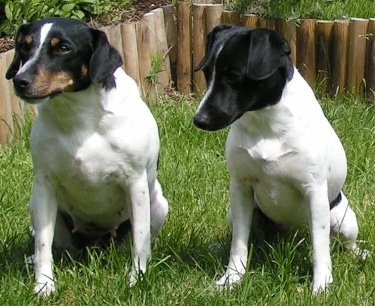 Previously known as the Danish Pinscher, the Danish–Swedish Farmdog (Swedish: Dansk-svensk gårdshund) originated in Denmark and Sweden, but is now popular throughout Scandinavia.
The Danish–Swedish Farmdog's ancestors can be traced to the 1700s where they lived on farms in the eastern part of Denmark and the southernmost part of Sweden (both sides of The Sound, the narrow strait that separates the Danish island of Zealand from the southern tip of Sweden).
The breed has traditionally served as a guard dog, rat catcher and hunting dog.
Weight: 15-20 lb (6.8–9.1 kg)
Height: Male: 13–15 inches (32–39 cm)  Female: 12–15 inches (30–37 cm)
Coat: Short and smooth.
Color: Black & White, White & Chocolate, Tri-color.
Life span: 10–15 years
Temperament: Attentive, Intelligent, Lively, Alert, Trainable.
Health: Healthy breed. Some hip dysplasia, dental problems, and patellar luxation.

Special Interest:
• Looks similar to a Jack Russell Terrier.
• Most related to the Pinscher family.
• Often used in circuses.
Classifications:
AKC: FSS
UKC: Terrier
FCI: Group 2, Section 1.1 Pinscher #356
Kennel.com Recommends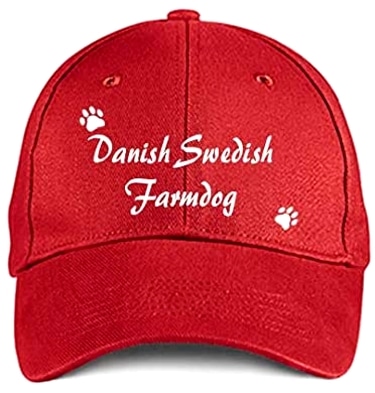 Danish–Swedish Farmdog Baseball Cap