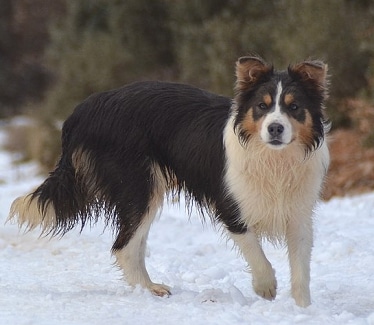 Considered by many to be the most intelligent of all breeds, the Border Collie is an alert and active herder which descended from droving and gathering breeds originating on the Scottish and English border. There are several publications from the end of the nineteenth century where the description 'Collie' or 'Colley' is first mentioned. It is believed that every current Border Collie traces back to a dog known as Old Hemp. Old Hemp was a tri-color dog that was born in 1893 and died in 1901.
The Border Collie is a medium-sized dog, well-balanced dog known more for its ability as working dog before physical beauty. They are referred to as the 'world's premier sheep herding dog' because of their exceptional herding abilities.
The Border Collie was given the Herding Group designation and was fully recognized by the AKC on October 1, 1995.
Height: The height for a Border Collie dog is 19-22 inches (48-56 cm.) and for bitches 18-21 inches (46-53 cm.)
Weight: The weight for a Border Collie dog is 30-45 pounds (14-20 kg.) and for bitches 27-42 pounds (12-19 kg.)
Coat Type: The Border Collie's double coat is weather-resistant and can be anywhere from slick to lush. The top coat can be either straight or wavy with a coarser texture than the undercoat which is soft, short and dense. The Border Collie's coat needs regular grooming and brushing to help keep it in good shape. The Border Collie is an average shedder.
Color: The Border Collie can come in many colors, although black and white is by far the most common. Black tricolor (black/tan/white), red and white, and red tricolor (red/tan/white) also occur regularly, with other colors such as blue cream and yellow white, red merle, blue merle, "Australian red"/gold, and sable seen less frequently. Solid Black is also seen.
Temperament: The Border Collie is a highly-energetic, intelligent working stock dog. It's very important to know these dogs need constant attention and plenty of daily exercise – both physically and mentally. Many owners are not aware of this and end up giving their dogs to shelters or rescue groups. The Border Collie breed excels in various sports such as agility skills, obedience, and sheepdog trials.
Health Problems: Border Collies are generally a healthy breed. However, primary genetic diseases some are prone to include hip dysplasia, PRA and an eye disease common to Collies known as Collie Eye Anomaly. Elbow dysplasia or osteochondritis, deafness, and hypothyroidism may also occur in the breed. Many Border Collies are allergic to fleas.
Special Interest:
• The Border Collie was featured in the hit movie, Babe.
• The Border Collie was first classified as a "Scotch Sheep Dog".
• This Border Collie is often recognized as 'collies," but they are also referred to as working collie,
old-fashioned collie, and farm collie.
Classifications:
AKC: Herding Group
ANKC: Working Dogs – Group 5
CKC: Herding – Group 7
FCI: Group 1 Section 1 Sheepdogs
KC: Pastoral Group
NZKC: Working
UKC: Herding Dog Group
Kennel.com Recommends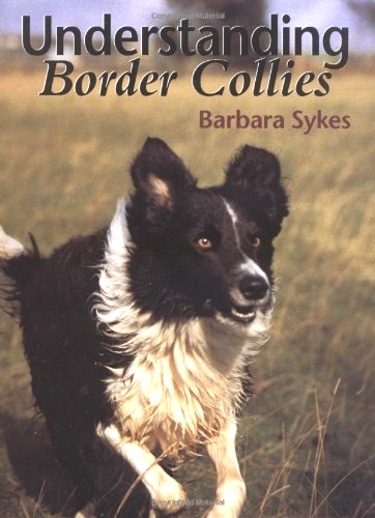 Understanding Border Collies